We are Jac & Harri with a combined 35 years of interior design and fit out experience.
We listen to what your aims and objectives are for your project and do all the research for you. Working with well known brands to bring you beautiful furniture, furnishings, fabrics, lighting, kitchen and bathroom goods… anything you might need for your home or office.
We have compiled an international directory of contacts right across the UK & Europe to help find the goods you're looking for.
We love helping people & using our extensive experience we do all the work so you don't have to.  Because we can buy products at a discounted price, we share that with you, so our service effectively costs you absolutely nothing – & what's not to like about that!!!
Using our extensive experience we do all the research so you don't have to. We have the privilege of buying products at a reduced price.  We share that with you, so our service effectively costs you absolutely nothing.
As furniture consultants we source everything our clients need, from kitchens, bathrooms, sofas, carpets, furnishings & fabrics, for homes, offices, hotels & yachts.  You name it, we can find it.
Our UK clients tend to be people who simply don't have time to spend hours online or traipsing around the shops…….& we help our clients in France who struggle to find decent furniture & furnishings, as well as good contractors without being taken for a ride.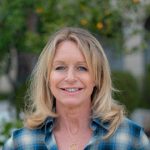 Jaci  I fell into interior design & furniture consulting 30 years ago having been asked so often to help with projects, I just didn't have enough time for my other jobs (I owned & ran a wine bar, 2 beauty salons & a construction company.)
I work out how people want to experience their space & environment, I can then provide the liveable space my clients really want but don't know how to achieve.  I've done a huge range of residential, office & retail projects around the world – from the UK, France, Monaco, Dubai & Africa.
Harri  My passions are property & broadcasting.  I've been involved in both since my early 20's.  I spent 19 years as a BBC journalist, my final role being the 'News Organiser" at BBC Radio 5Live.  At the same time I've renovated every house I've lived in, so I have masses of hands on experience, of what to do and what NOT to do!  I've been asked for help & advice so often, both in the UK & France, making this a business just made sense.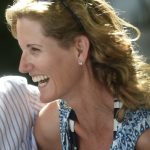 Jac & Harri  We both have busy family lives so we decided to put our heads – & our skills together and 'Jac & Harri' was created.  Jaci has the design flair, trade contacts & the juggling skills suited to any project.  Harri is in her element running the business, using her organisational skills, her eye for detail & loving a deadline.